Our neurovascular disease practice at PIH Health Whittier Hospital is served by LAIIC in a Joint Commission Certified Comprehensive Stroke Center. This is the highest level of certification awarded for stroke care from the most prestigious accreditation agency in the healthcare industry. Hospitals with Joint Commission accreditation have proven that they consistently perform at the highest level, providing superior service to their patients.
Our Mission
Stroke is the 5th leading cause of death in the United States and one of the leading causes of long term disability. In the PIH Health service area, stroke is the 3rd leading cause of death.
Our mission is to decrease the death and disability from stroke in our community. Our comprehensive approach to stroke spans the entire spectrum from community education and prevention to acute treatment, rehabilitation and recovery. Every day, our interdisciplinary team of stroke specialists strive to provide the highest level of patient-centered, timely and compassionate care.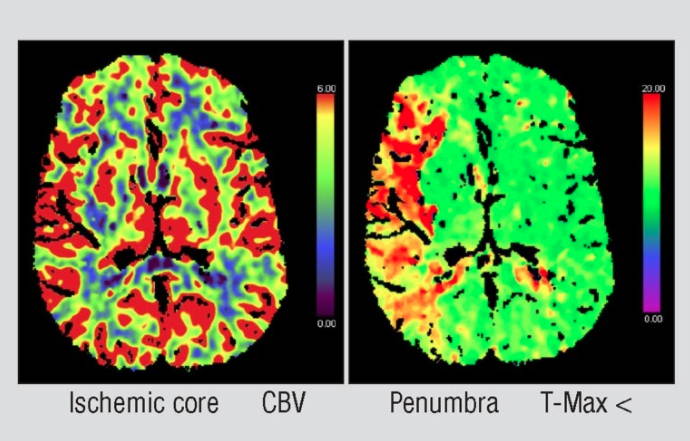 Interventional Neuroradiology
International Neuroradiology is a subspecialty of radiology focused on minimally-invasive, image-guided treatment of medical conditions affecting the nervous system. The combination of state-of-the-art imaging technology with cutting edge surgical techniques has led to unprecedented success in the treatment of neurovascular conditions.
Specifically, interventional radiologists can now reverse the effects of the most devastating acute ischemic strokes with endovascular thrombectomy, which has been unequivocally proven to dramatically improve patients outcomes by averting severe permanent disability of death. At LAIIC we have an experienced, dedicated interventional radiology team that is prepared to treat these patients 24-hours a day.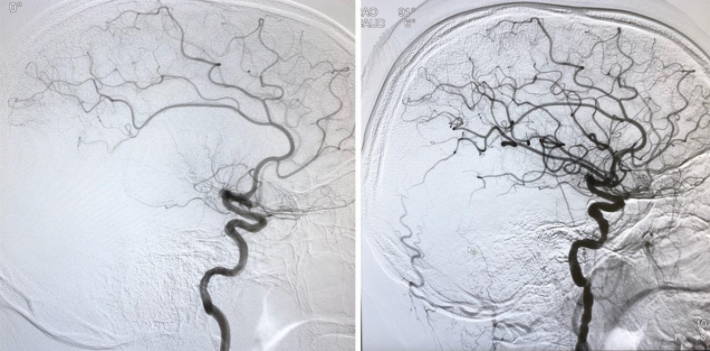 Before / After Thrombectomy
FOR A CONSULTATION WITH OUR INTERVENTIONAL RADIOLOGISTS, CALL (562) 906-5572