Medical Director PIH Health - Whittier HospitalMedical Director PIH Health - Good Samaritan Hospital
Chief Operations Manager
Vice President, LAIIC
Undergrad:

Stanford University, Bachelor of Science Chemistry
Phi Beta Kappa
Medical/Grad School:
Yale University School of Medicine, M.D.
Yale University School of Management, M.B.A
Internship:
Internal Medicine - Mount Sinai
Cabrini Medical Center

Residency(s):
Hospital of the University of Pennsylvania
Chief Resident

Fellowships:
Diagnostic Cardiovascular Imaging - University of California, Los Angeles
Clinical Instructor
Research Activity & Professional Interests:
Diagnostic Cardiovascular Imaging (cardiac CT & MRI)
Chest Imaging, Lung Cancer Screening & Thoracic Oncology
Abdominal, Female Pelvic, Prostate & Rectal MRI
Neuroradiology, Skull Base and Stroke Imaging
Musculoskeletal MRI
Emergency Radiology
Membership Organizations & Societies:
American College of Radiology
California Radiology Society
Los Angeles Radiological Society, Board Member and Management Committee
What I love most about work:
Providing high quality service to patients, referring physicians, and the PIH integrated delivery system.
Being part of an elite team of radiologists that work in an integrated fashion.
Spending my days with fun, friendly, and ethical people.
______________________
When I am not working:
I enjoy skiing, hiking, traveling and spending time with my family.
______________________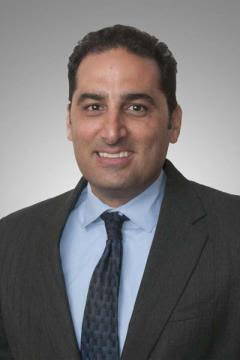 For a consultation with our radiologists, call (562) 906-5572