Head to Toe Imaging (CT, MRI, Ultrasound, PET/CT)
Musculoskeletal Imaging and Intervention
General Diagnostic Radiology
Nuclear Medicine
Medical Staff Excellence Committee
Multidisciplinary Cancer Committee
Undergrad:
Stanford University, Biological Sciences with Honors
President's Scholar
Medical/Grad School:
Duke University
Radiology Interest Group Founder
HHMI Research Fellow
Eugene A. Stead Research Scholar
Internship:
Transitional Year - Saint Joseph Hospital, Chicago
Residency(s):
Harbor-UCLA Medical Center
Chief Resident
Fellowships:
Musculoskeletal Radiology
Duke University Medical Center
Research Activity & Professional Interests:
Musculoskeletal Radiology
Artificial Intelligence in Medicine
Internal Operations
Continuous Improvement
Membership Organizations & Societies:
American College of Radiology
Society of Skeletal Radiology

What I love most about work:
The challenge and satisfaction found in practicing quality medicine. Helping other doctors take care of their patients. Making a difference in someone's life. Working with the best colleagues in the world.
______________________
When I am not working:

I enjoy barbecue, specialty coffee, kitchen gadgets, hobby board gaming, spending time with family.
______________________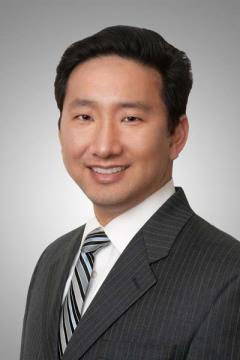 For a consultation with our radiologists, call (562) 414-4988